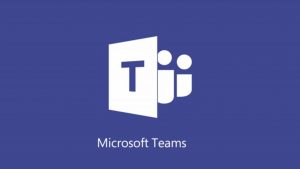 In december 2016 schreef ik al over Office365 for Education en over Office 365 Class Notebook. Inmiddels heeft Microsoft een nieuwe app toegevoegd aan de Office365 omgeving die wellicht goed in te zetten is voor samenwerking in onderwijsomgeving. Een "Chat-based Workspace", zoals ze het zelf noemen.
Ik heb het dan over de app  Microsoft Teams.
Je kunt 4 soorten teams maken:
Classes:"Teachers and students collaborating on group projects, assignments and more"
PLCs:"Teaching staff collaborating within a professional learning community"
Staff Members:"Staff leaders and staff members collaborating on school administration and development"
Anyone:"Students and school employees in interest groups and clubs"
In onderstaande video laat ik in grote lijnen zien hoe zo'n omgeving er uit kan zien en welke functies er beschikbaar zijn om een groep studneten en docenten te kunnen laten samenweken.