Vanmiddag ontmoette ik Tom Visscher van Inholland tijdens het expertise-seminar Surfmedia Core. Wij gaan samen het komende jaar Surfmedia trainingen verzorgen voor Surfnet.
Tom begon tijdens ons gesprek vrij snel al met enthousiaste ideeen over hoe we misschien onze trainingen zouden kunnen gaan inrichten. Daar zou zeker ook The Flip een rol in kunnen gaan spelen.
The Flip is een video camera in zakformaat met één grote rode knop. Vroeger had ik zo'n fototoestelletje. Prijs? $150 =€ 118
Thuisgekomen dook ik natuurlijk gelijk achter mijn PC en vond het volgende filmpje op Youtube, waarin van David Pogue van New York Times Technology een recentie geeft: Bekijk het filmpje van 4,5 minuten en oordeel zelf.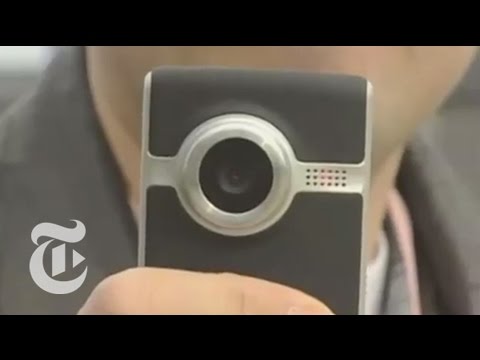 IK WIL OOK ZO'N DING!
Wil je nog meer weten ga naar: http://www.theflip.com